Mindfulness for Stress Course – as taught by Breathworks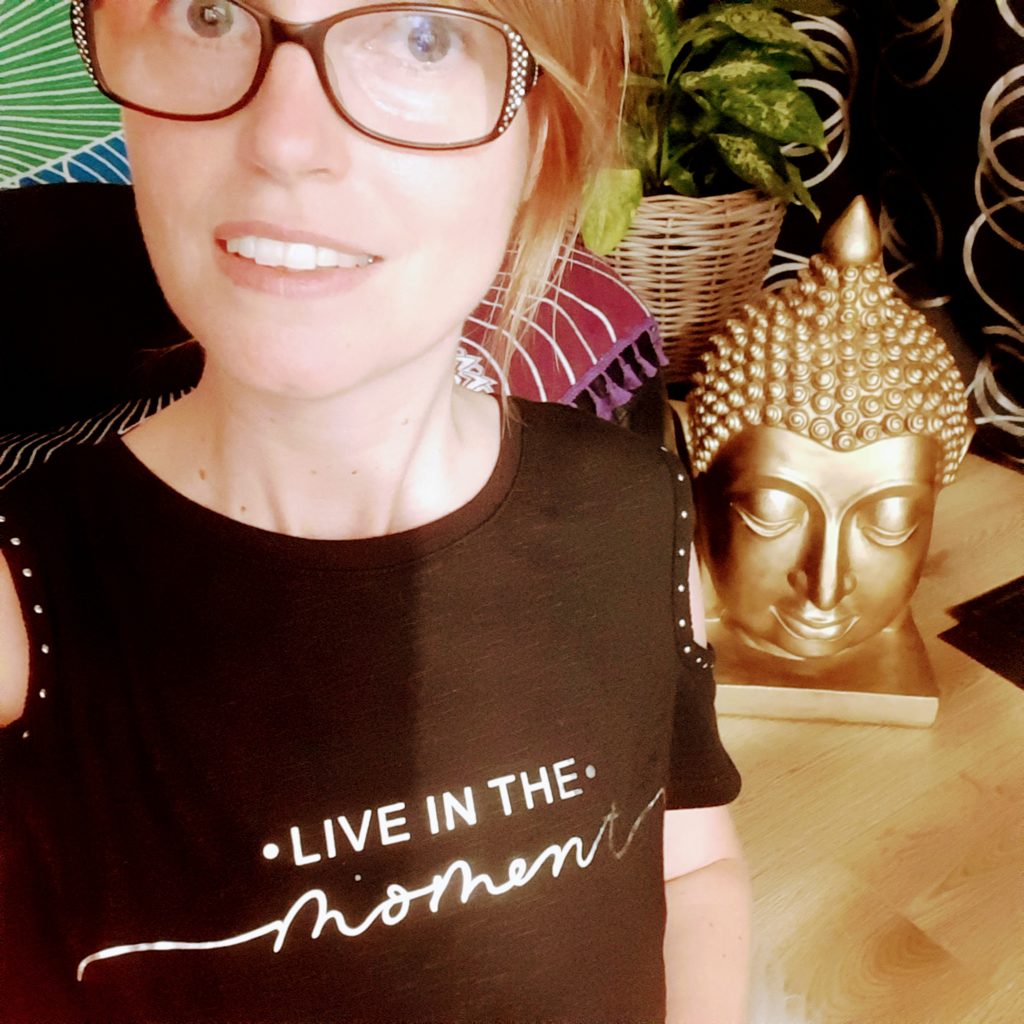 The next online 8 week course is TBC
It is easier to explain the content and style of the course over the phone. Plus this gives me and the individual the opportunity to establish whether now is the right time for them to participate in the course.
If you would like to arrange a call, then kindly complete the contact details form. I look forward to speaking with you.
---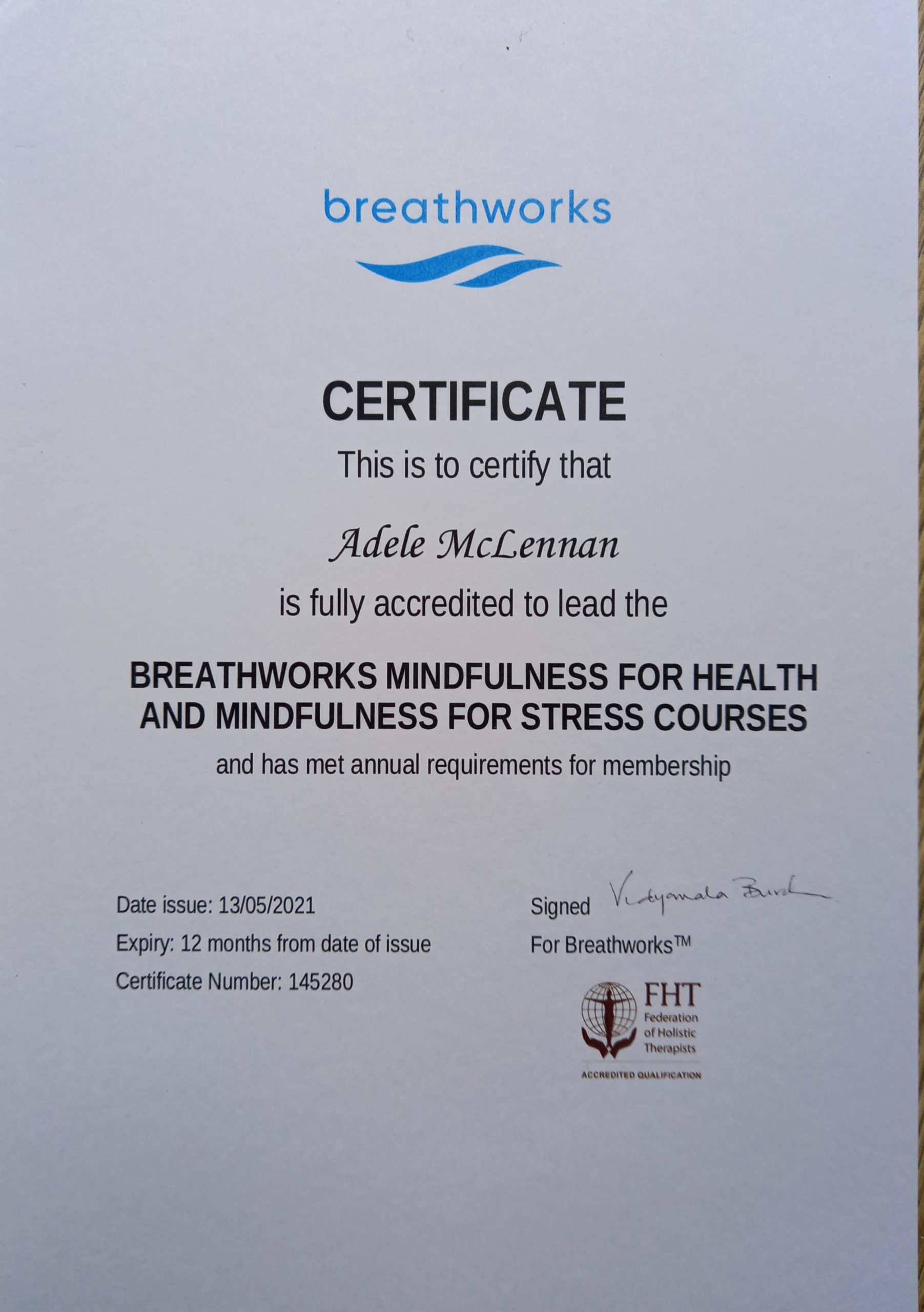 I (Adele) undertook an extensive 18 month training programme through Breathworks to become accredited to lead Breathworks Mindfulness for Stress and Mindfulness for Health Courses.
Continuous personal development training and an annual silent mindfulness retreat is required to stay accredited with Breathworks.
Testimonials
"Adele was a brilliant teacher who led us through the course syllabus with clarity and patience.

The course had brilliant practical sections that will be very useful to me in daily life."

E.H
---
"I enjoyed the group immensely and all the parts to it of the meditation and all that works with it. I enjoyed the sense of worth and sharing.

Adele was lovely she has a very calming presence. She has a really lovely soothing voice and never rushes anything. I really enjoyed the course and would recommend to others."

C.F
---
"I learnt a lot on the course and tools which I hadn't even considered before. It was great to be with likeminded people, sharing our experiences that we can put to use in every day life. I feel it was really valuable and I got some much more from it, than if I were to just read a book about it, for example, as we were able to ask questions and really engage with the practice.

Adele was a great teacher and has a very calming manner and explained things clearly. I felt like it was a safe space, where we could all speak openly, with no judgement. Adele asked us enough questions to make us think about our practice and experience but without being pushy in any way. I feel like I could share openly and take on board everything she was teaching us.

I really enjoyed the course and would definitely recommend it to others, particularly when taught be Adele."

J.M
---
"Although I was aware of mindfullness prior to this course I feel that I now have tools and understanding to enable me to practice this in everyday life. I have a job that can be stressful a times and I am now able use mindfulness to deal with some of of the stress encountered. Outside of work I find the breathing techniques particularly useful when horseriding.

As above although I was aware of mindfulness, with Adele's patience and guideance I now have a greater understanding of the concepts and how to put it into practice in daily life. As a mental health first aider I would certainly recommend undertaking a course to family, friends and staff.

The course was well presented and Adele led the sessions well, She took time to listen to feedback from all participants and used examples of her own to guide participants.'

C.J